Wilt U Mandala Stencils Verkopen In Uw Winkel?
I am sure you will agree that in this fast paced world it is getting more and more difficult to stand out from the crowd and project that unique, eye catching and more importantly memorable image and brand that sets you apart from the ordinary and everyday.
Some businesses take the expensive and time consuming path of a new makeover, brand refresh or building remodel to achieve that new look - but giving your business that impactful wow factor doesn't have to be complicated or expensive. In fact, it could be achieved in just a few hours - yourself!
With this in mind, I'd like to take this opportunity to introduce you to an innovative and excitingly simple and inexpensive product designed specifically to give that touch of pizzazz and adding high impact chic to any business... instantly! Available in a range of designs, styles and sizes, the reusable plastic mandala stencil can transform any window, wall or interior or exterior floor surface in just a few hours - creating a stunning, long-lasting eye-catching look - guaranteed to turn any head.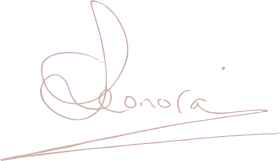 Order directly via Orderchamp
Order our products on the Orderchamp digital purchasing platform.

On Orderchamp you benefit from:
€ 100 shop credit upon registration
Free shipping above € 250
Pay after delivery: 30 to 60 days later
Order now