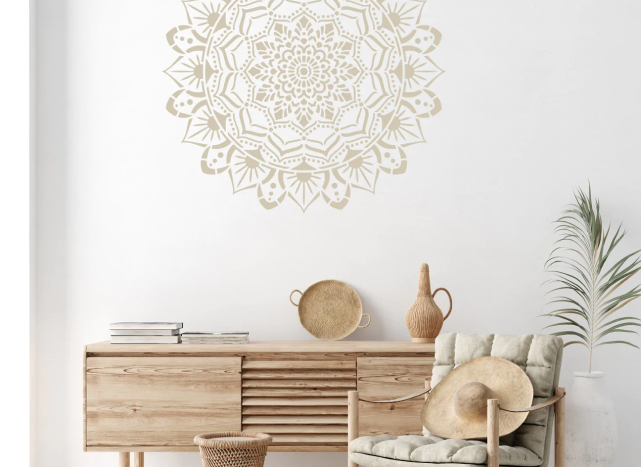 Living room
Bring the sun into your home by painting a mandala on the wall. This way you get that real beach and boho feeling at home. With this, your living room is guaranteed to stand out, especially when you're expecting guests.
Mandala Stencils
Often bought living room Stencils
Holy Mandala - XXL Mandala wall stencil
Size: 184 x 184 cm - 73"
€89.95
Yoga Mandala - XL mandala stencil
Size: 116 x 116cm - 45"
€69.95
Ibiza Vibe - Mandala Wall Stencil
Size: 100 x 100 cm - 39"
€59.95
MORE INSPIRATION
OTHER PLACES FOR YOUR MANDALA