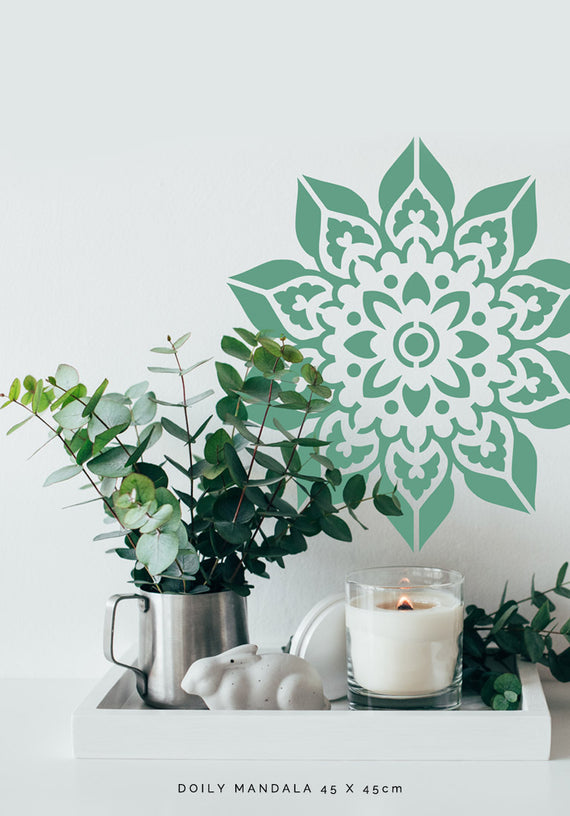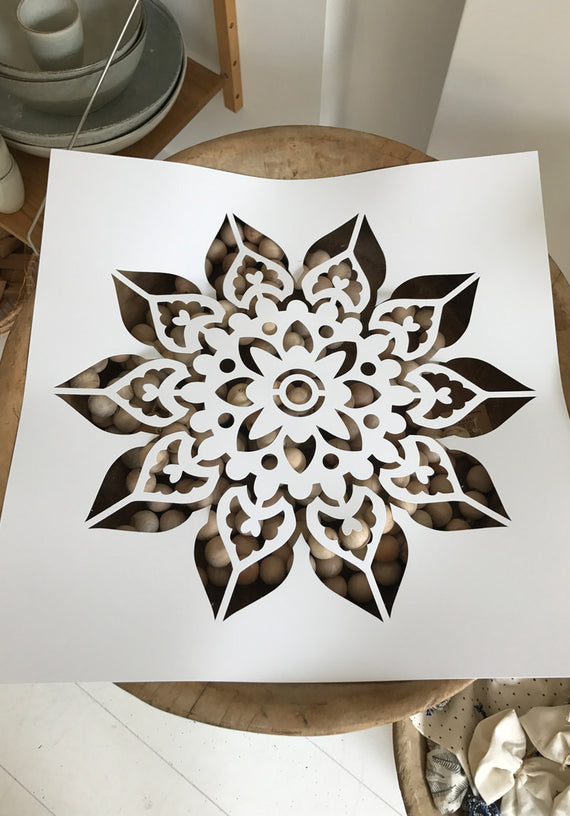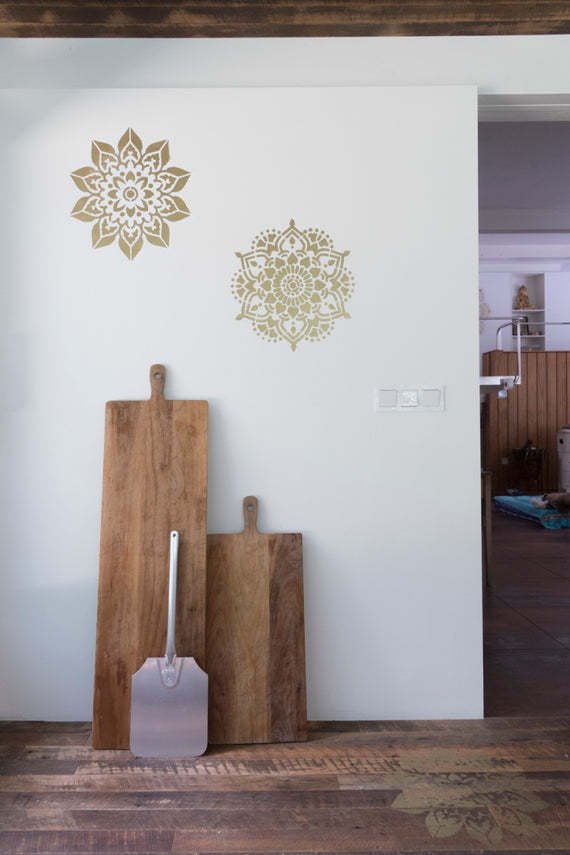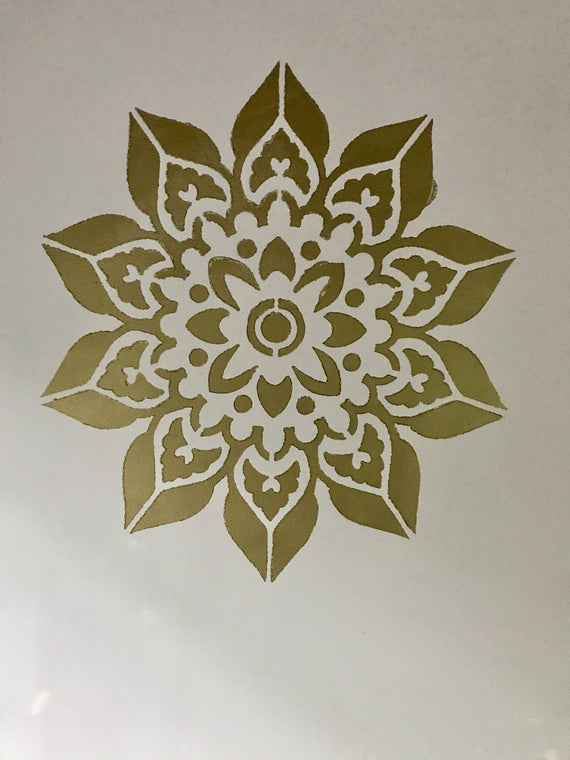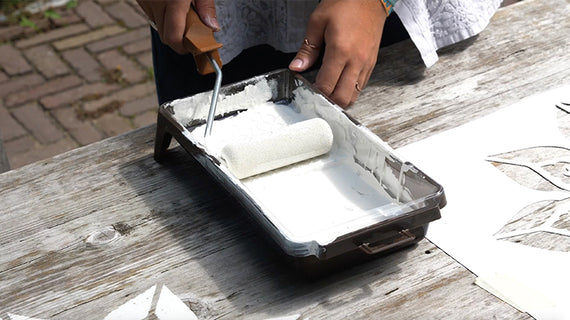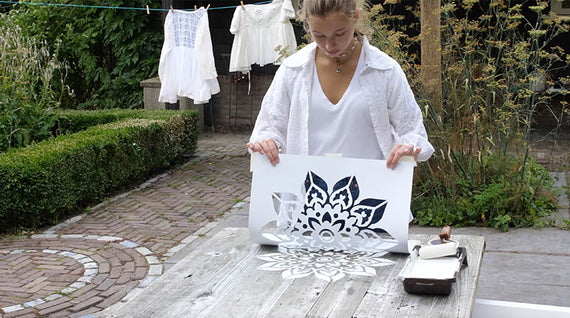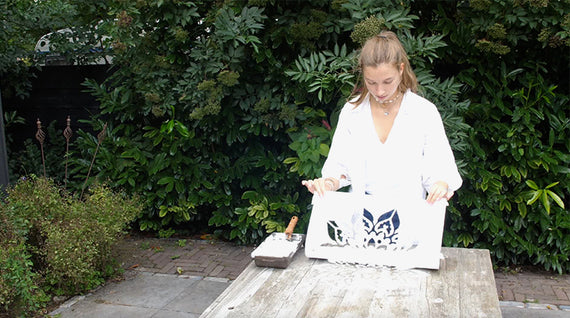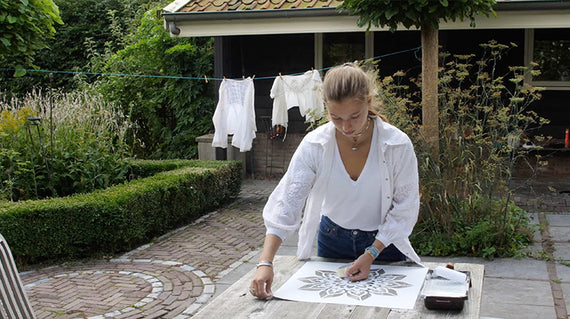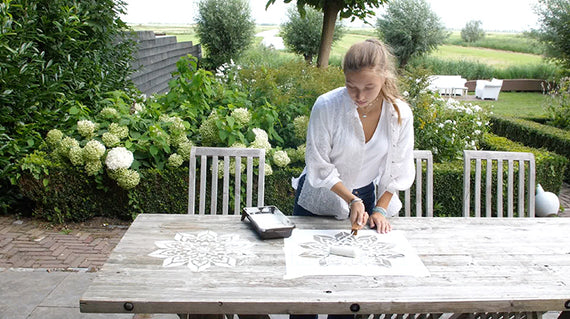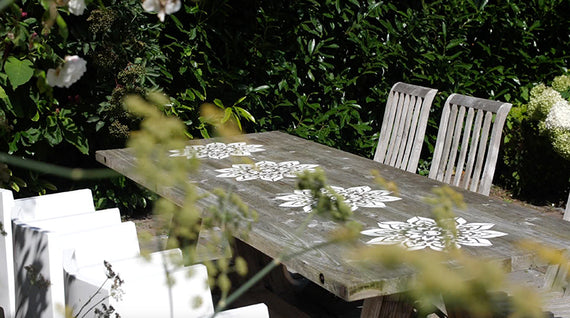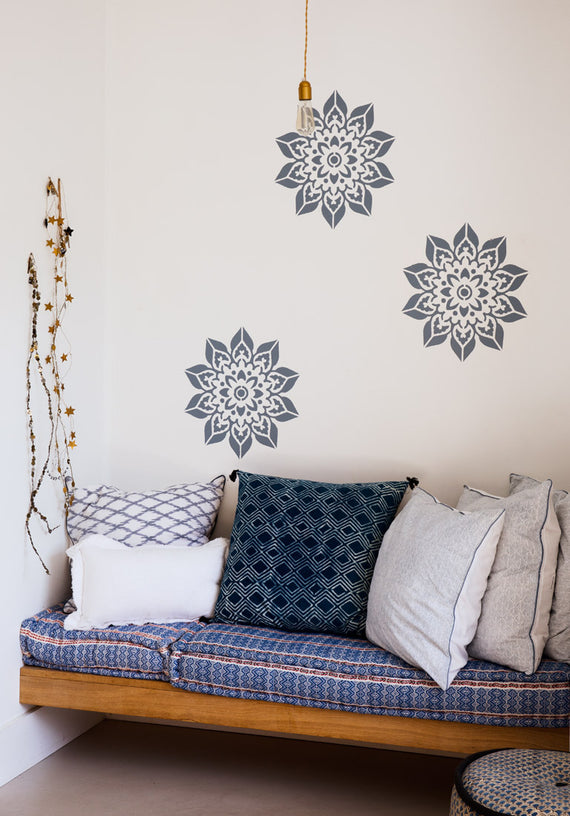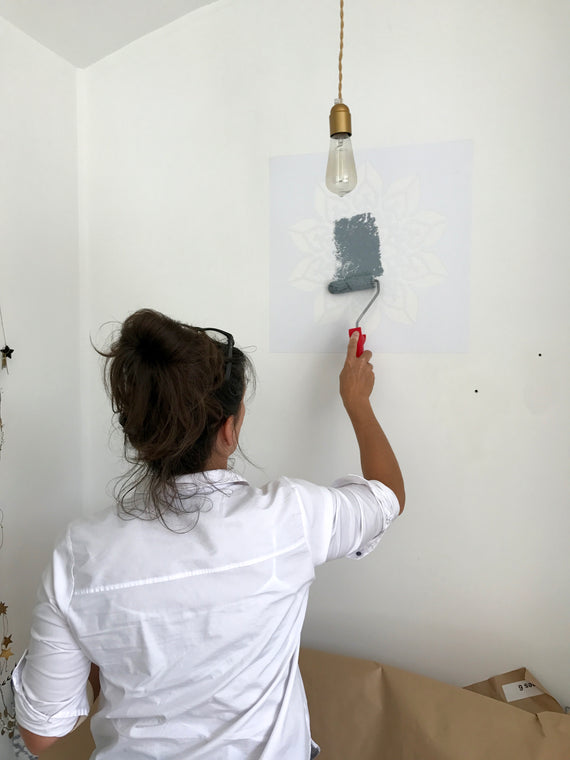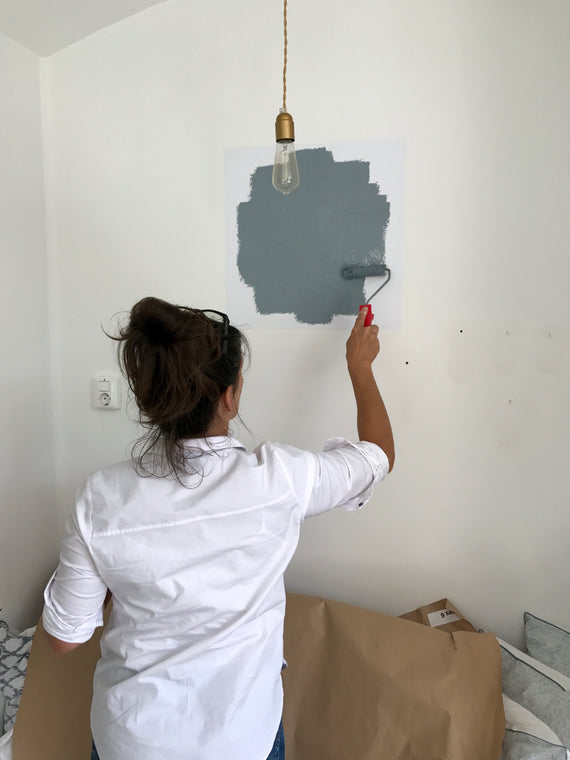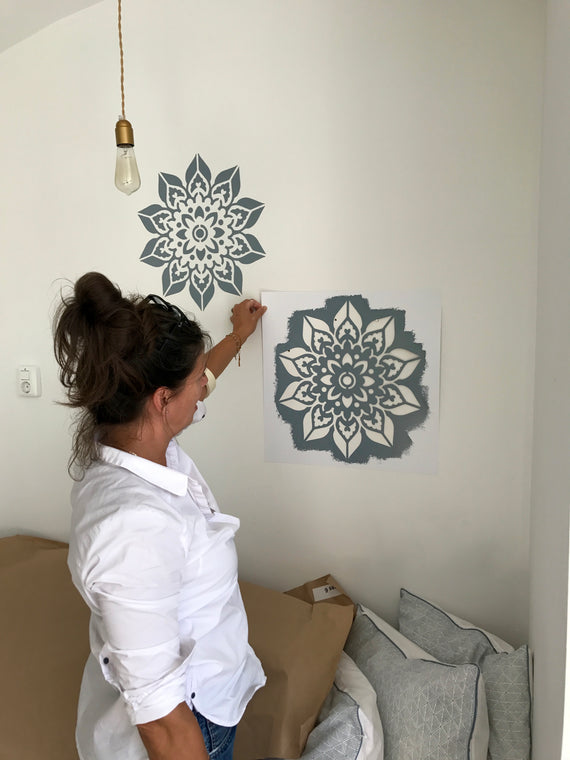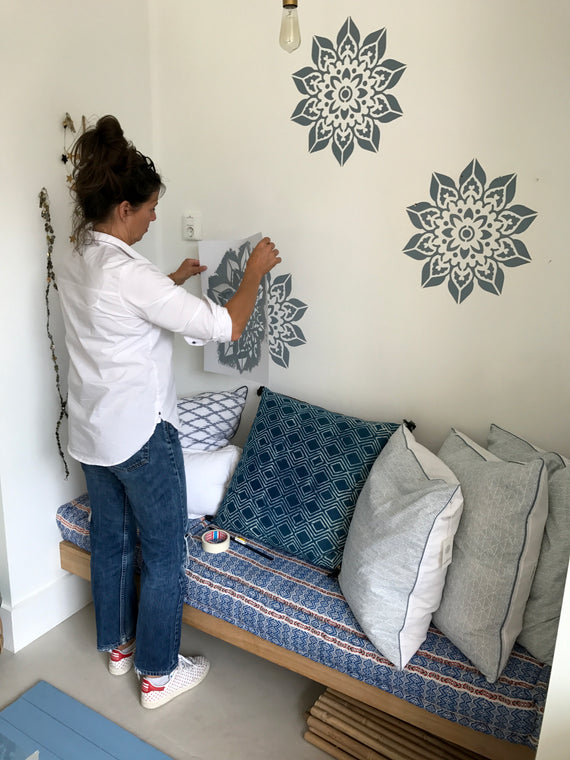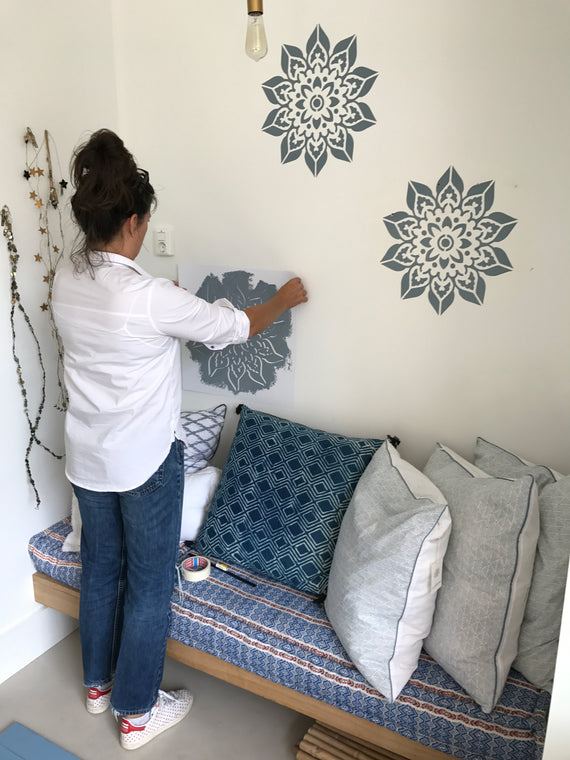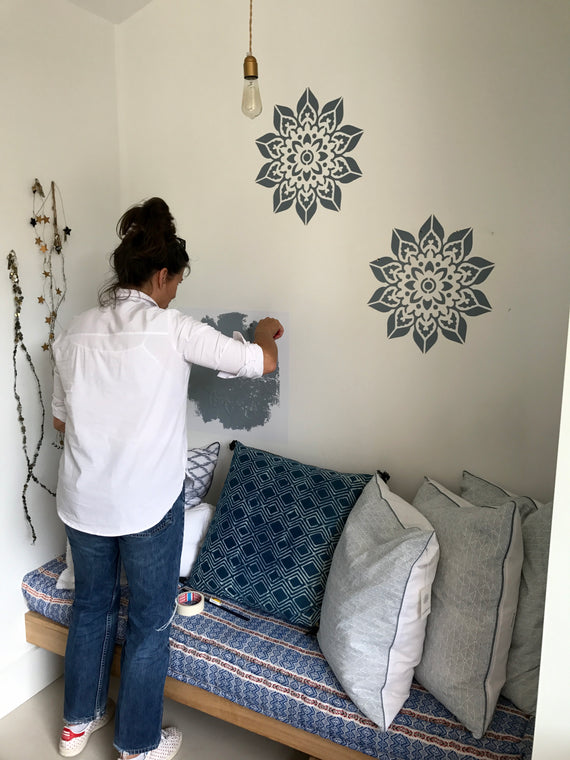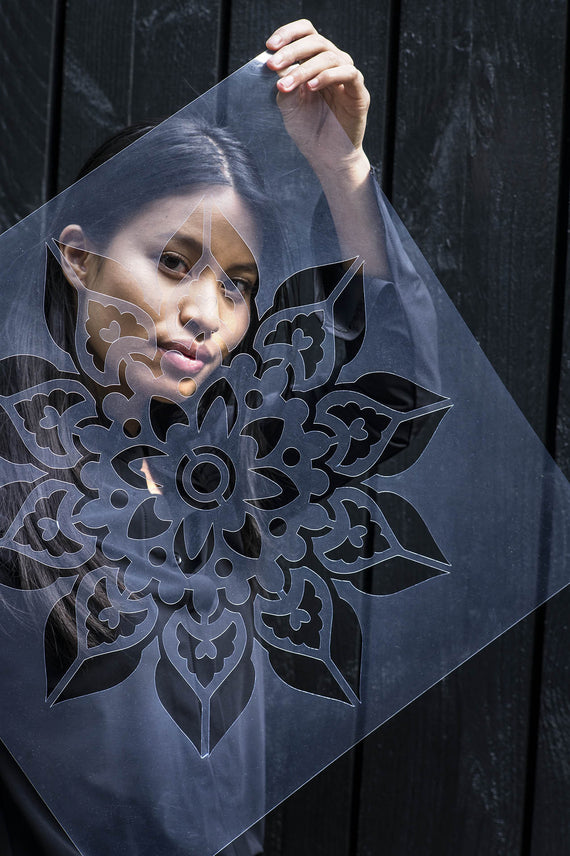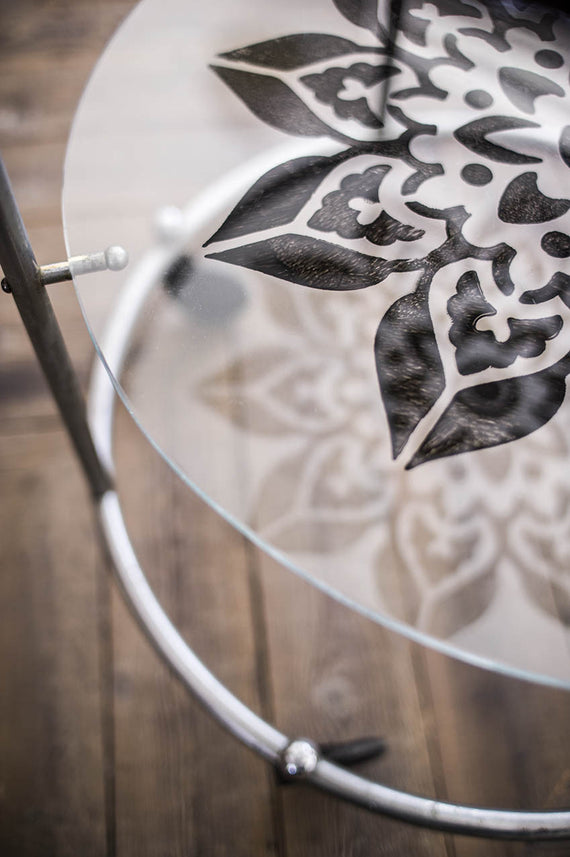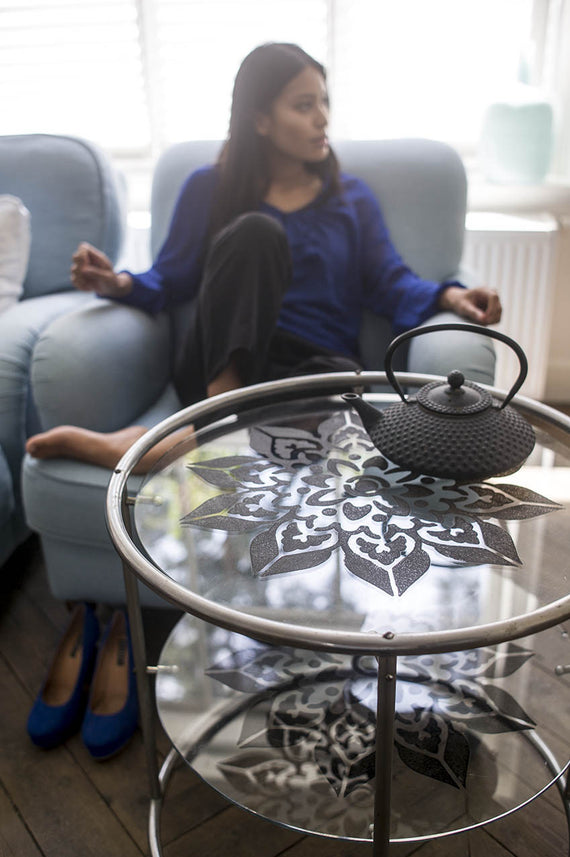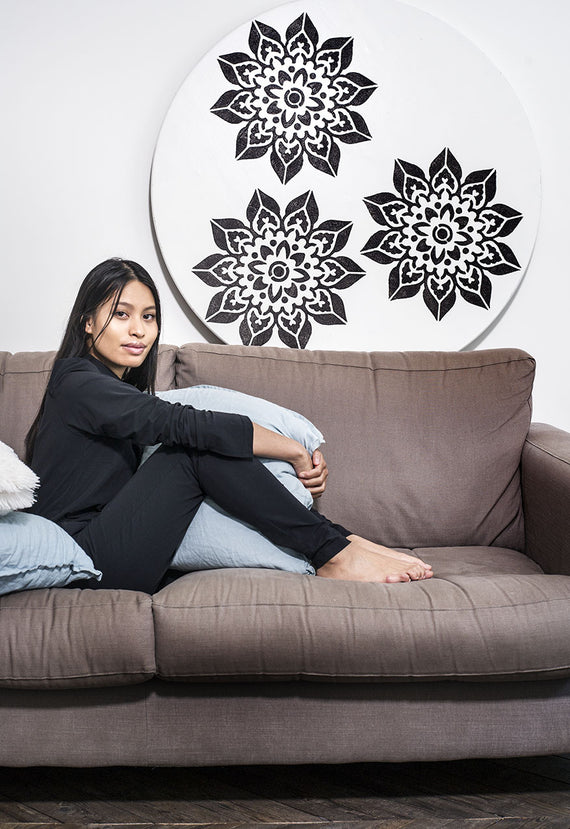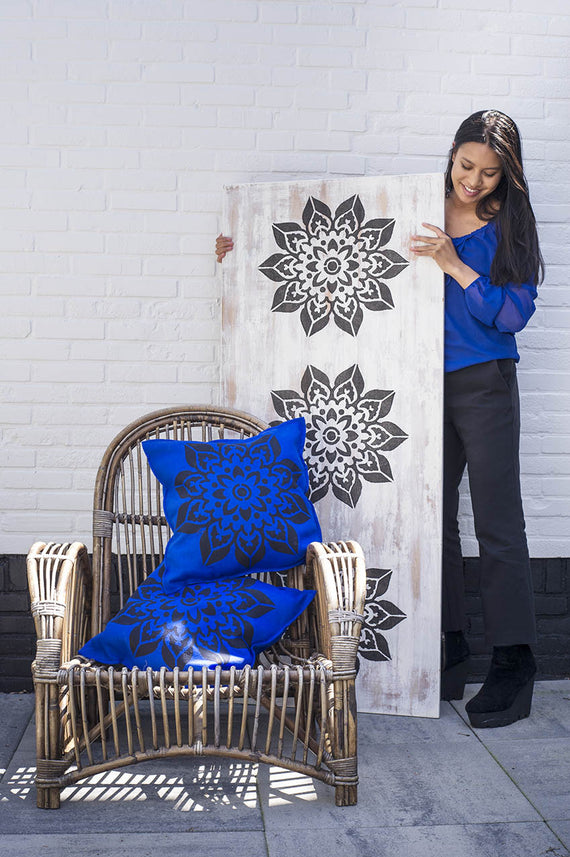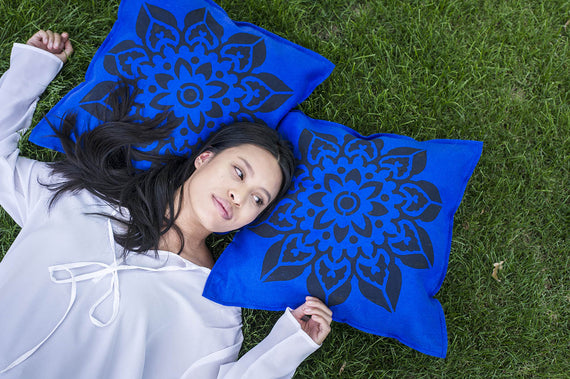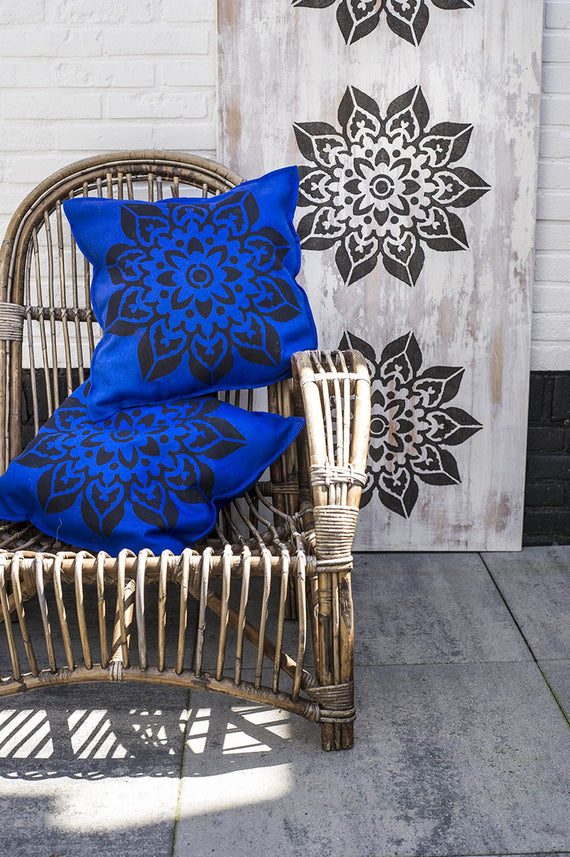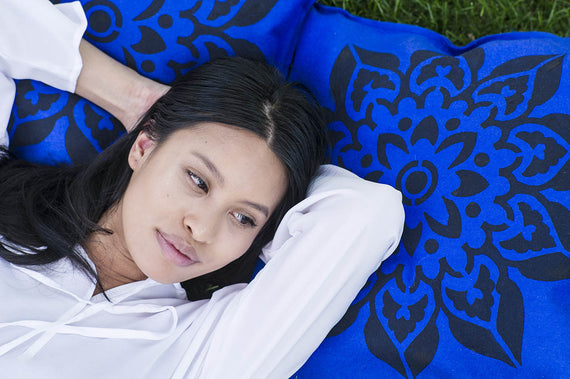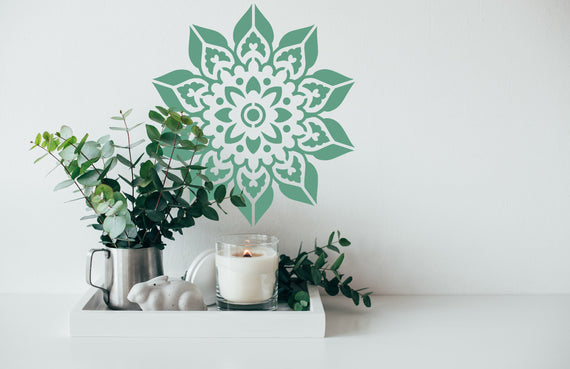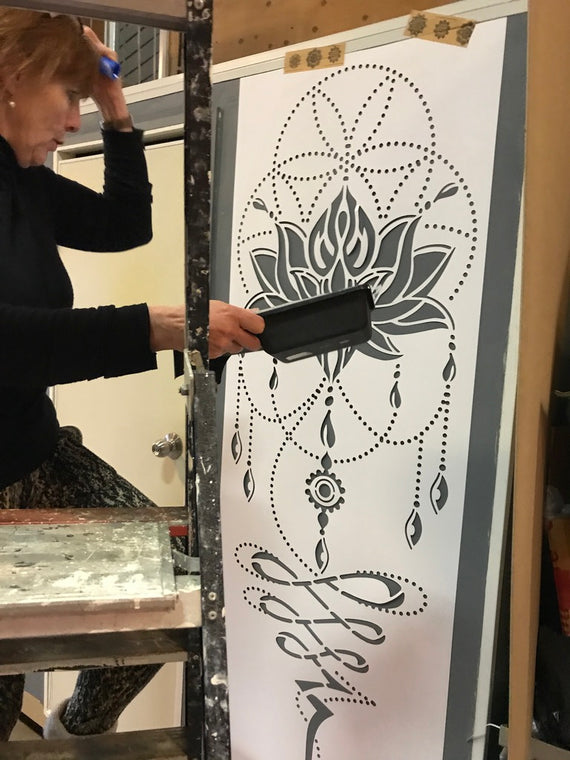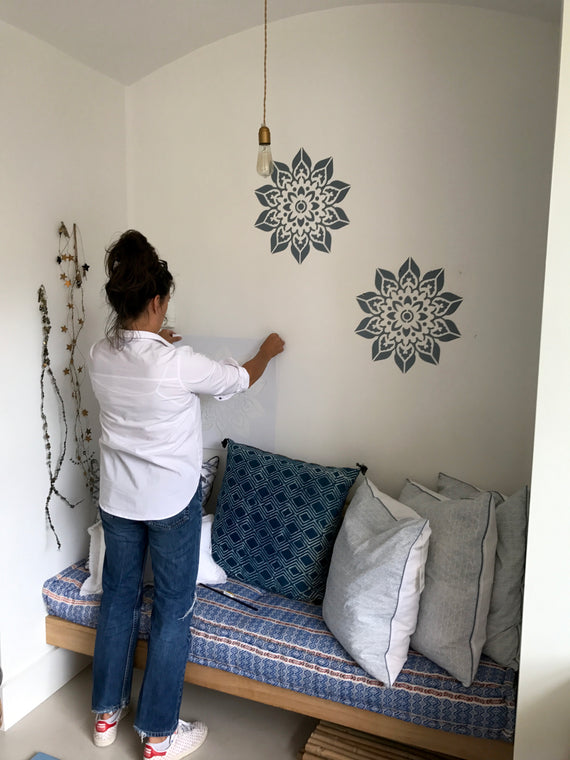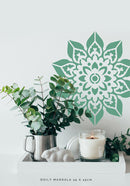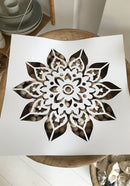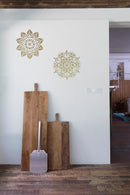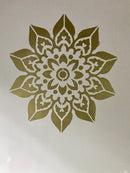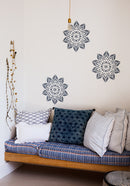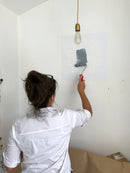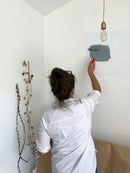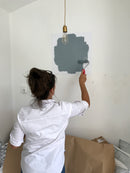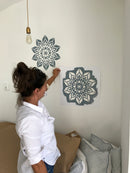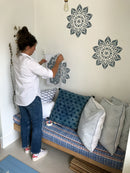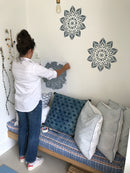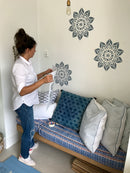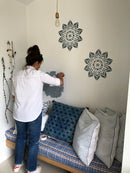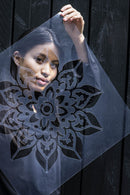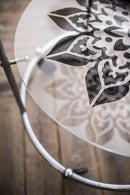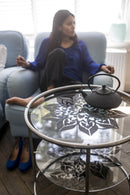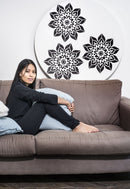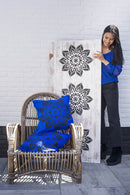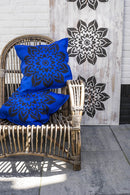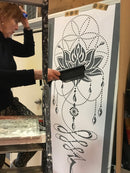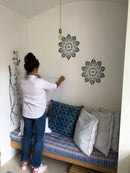 Doily Mandala - Mandala wall stencil
---
---
This mandala brings a feeling of gratitude for life and everything you have. The graceful shapes give a soothing feeling and are perfect for different forms of meditation.


What does this mandala stand for
A doily is a decorative mat usually made of paper or fabric and is used in a variety of ways. For example, the mat is used to protect surfaces against scratches, for example.
But a doily is also used to tie flowers, to cover your head or to decorate clothing. In short: a product that you can use in different ways.

You can recognize such a decorative mat by the openwork surface. Here you can see the underlying object through it. 


What will it bring to your home
Just the sight of the flower of life creates a feeling of gratitude for life and everything you have. Give yourself a moment to reflect on all that has been gifted to you with this stencil and all the wonderful bonds you have built with those around you. 


Additional information
The dimensions of the stencil are 45 x 45 cm (18").
All our stencils are made of highly durable recyclable plastic on 3mm PVC. They are robust and durable and can be used anywhere, anytime. You will be able to reuse the stencil up to 3-4 times. 


Pick & paint in your preferred color
The only thing you need besides the stencil is 0.25 liters of water-based paint and a way to apply the stencil. You can also opt for two Flexa testers, which are exactly enough for the mandala.
Visit our how to apply page to explore how to make a Mandala using the Mandala Stencil.


Questions?
If you have a question please contact us via email: hello@mandalastencils.com.

Send us a photo of your mandala to hello@mandalastencils.com you can win a trip for 2 people to Ibiza.
Follow us on instagram @MANDALASTENCILS
Tag us #MANDALASTENCILS and like us on Facebook
Read more
Shipped within 2-3 business days
Worldwide shipping (free in the Netherlands)
WHAT IS A MANDALA
Een mandala maakt je bewust van oneindigheid en de verbinding met alles en iedereen om je heen. Een mandala kent geen einde en geen begin.
Wist je dat een mandala ook gebruikt wordt bij bepaalde tradities, meditaties en rituelen? Vooral het boeddhisme en het Hindoeïsme maken veel gebruik van mandala'sberoemd tooverkruid der oude Grieken, dat reeds bij Homerus door Hermes aan Odysseus als voorbehoedmiddel tegen de toovenarijeri van Circe gegeven wordt. De ital. botanici uit den tijd der Renaissance herkenden, hoogst waarschijnlijk juist, daarin een soort Allium, daar dit in Griekenland evenals in geheel Europa als het voornaamste middel beschouwd werd ter afwending van betoovering.
How To Apply Your Mandala With The Stencil
Placing your Holy mandala is very easy thanks to the stencil.
Watch the basic video on the right or check out our how to make a mandala page for a detailed explanation.
Do you have a specific surface? Check out our how-to videos page for more instructions. Can't figure it out, or do you have a question? Please contact us via email: hello@mandalastencils.com or via chat.
Download Inspiration Magazine
Unique Xxl Designs
Custom designs created in Tibet and sold in Amsterdam. We are the only seller in Europe who has these specific designs.
Sustainable & Reusable
Your Mandala stencil is made from reconstituted recyclable plastic. Robust and durable, they can be used wherever and whenever you want.
Made In Amsterdam
Lasered in Amsterdam for high quality... on 3mm pvc
questions?
Frequently Asked Questions
Want a vacation?
Win a vacation for two
Every year we raffle a trip for 2 to our webshop buyers.
The next draw is on 31/12/2023.